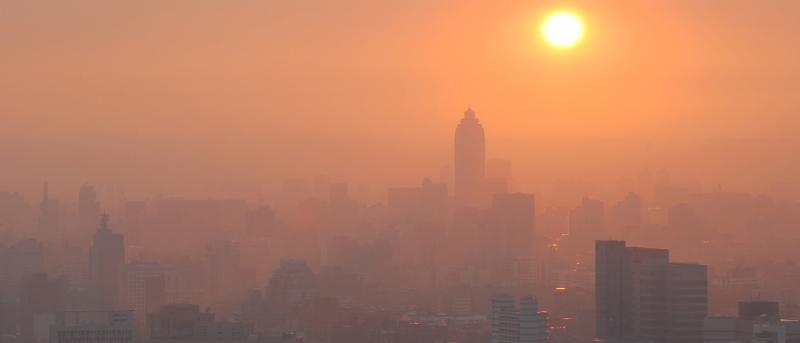 Global Consortium Formed to Educate Leaders on Climate and Health
Rockefeller-Funded Initiative to Develop Scientific and Educational Practices and Model Curricula for Academic and Non-Academic Audiences
With funding from The Rockefeller Foundation, Columbia University's Mailman School of Public Health, home to the nation's first academic program in climate and health, today announces a Global Consortium on Climate and Health Education to share best scientific and educational practices and design model curricula on the health impacts of climate change for academic and non-academic audiences. The Consortium builds on a pledge by 115 medical, nursing, and public health schools in North America, South America, Asia, Europe, Africa, and Australia to add climate and health to their curricula.
"The science linking climate change to human health problems is abundant," said Linda P. Fried, MD, MPH, Dean and DeLamar Professor at the Mailman School. "It's time to ensure that leaders across all sectors receive the tools necessary to prepare for its impacts and are able to translate that science into action. Schools that train health professionals are best equipped to catalyze this effort and to introduce climate and health curricula for stakeholders in the knowledge economy."
The Consortium will also develop a core knowledge set on the health impacts of climate change and support the development of academic partnerships to foster mutual learning, particularly in under-resourced countries which face a disproportionate share of the burden of climate-related illness. The Consortium's ultimate goal is the creation of a cadre of highly trained health professionals to provide guidance as nations, businesses, and civil society grapple with the harmful health effects of climate change.
World leaders have already had to react to longer and more severe heat waves, prolonged allergy seasons, changes in the spread and timing of infectious disease due to changing vector patterns, and worsening air quality associated with human-induced climate change. The vision for the Global Consortium began at the 2015 COP-21 conference in Paris when the Mailman School partnered with the White House on a special session to establish baseline knowledge for disease prevention, business growth, and sustainable development particularly in the global south.
Since the COP-21 meeting, the WHO's July 2016 Second Global Conference on Health and Climate, established the need for "mainstreaming climate change and health topics into medical and public health training." Most recently, the Lancet Countdown, which tracks worldwide movement on health and climate change, defined as a progress indicator, "inclusion of health and climate change within medical and public health curricula."  
"Climate change science must sit alongside biology, ethics, and epidemiology as a vital part of health professionals' education," said Kim Knowlton, DrPH, a Mailman School faculty member who will help lead the Consortium. "Whether our graduates work in ministries of health, clinical services, private industry, or stay in a university, climate knowledge will be crucial to their efforts to improve population and planetary health."
Knowlton, who serves as senior scientist and deputy director of the Science Center at the Natural Resources Defense Council and served as a co-convening lead author for the human health chapter of the U.S. Third National Climate Assessment, will also guide the Consortium's Advisory Council of senior leaders from academic, business, philanthropic, and health sectors (see list of members below).
The Mailman School invites representatives of global health professional schools to join the Consortium and help position climate and health education into the toolkit of the next generation of health professionals worldwide.
Jeffrey Shaman, PhD, director of Columbia's Climate and Health Program, leads and oversees the Consortium. Members of the Advisory Council include the following:
Laurent Chambaud, MD, Dean, EHESP School of Public Health, France
 
Carlos Dora, MD, PhD, Coordinator Public Health and the Environment Department, World Health Organization
 
Howard Frumkin, MD, MPH, DrPH, former Dean and Professor of Environmental & Occupational Health Sciences, School of Public Health, University of Washington-Seattle
 
Lynn Goldman, MD, MS, MPH, Dean, Milken Institute School of Public Health at George Washington University, Professor Environmental and Occupational Health, George Washington University, Washington, DC
 
Andy Haines (Sir Andrew Paul Haines), MD, F Med Sci, Professor Public Health and Primary Care, London School of Hygiene & Tropical Medicine
 
Keith Hansen, Vice President for Human Development at the World Bank Group, overseeing the Global Practices for education; health, nutrition, and population; and social protection and labor
 
Alice C. Hill, Research Fellow at the Hoover Institution, Stanford University, and former Special Assistant to the President and Senior Director for Resilience Policy on the National Security Council
 
Haidong Kan, MD, PhD, Professor Public Health and Environmental Sciences Fudan University, Shanghai, China
 
Linda McCauley, RN, MSN, PhD, Dean and Professor, Nell Hodgson Woodruff School of Nursing at Emory University, Atlanta, GA
 
Michael Myers, Managing Director of the Rockefeller Foundation
 
Jean-Marc de Royere, Senior Vice President International Governance and Corporate Social Responsibility, Air Liquide Corporation (based in France)