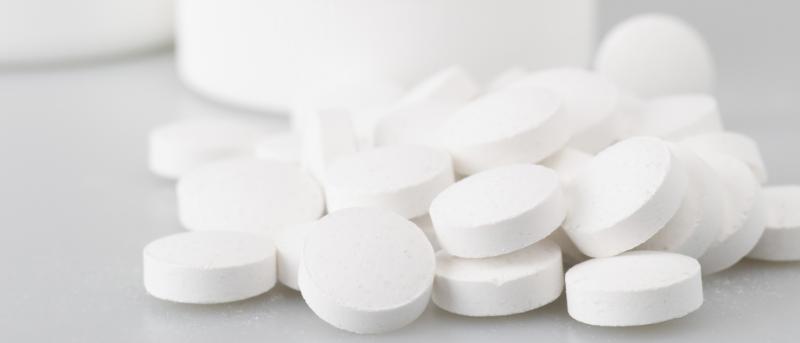 Folic Acid Supplements Early in Pregnancy May Reduce Risk of Autism by 40%
Large study in Norway finds early timing of supplements is critical
Prenatal folic acid supplements appear to reduce the risk for autistic spectrum disorders, according to a study in the Journal of the American Medical Association (JAMA).
The report in JAMA emerged from the Norwegian Mother and Child Cohort Study (MoBa) and its sub-study of autism, the Autism Birth Cohort (ABC) Study. This international collaboration (see list of members below) comprises the largest prospective birth cohort devoted to the investigation of gene-environment interactions and biomarker discovery for neuropsychiatric disorders.
A total of 85,176 MoBa babies—born from 2002-2008—and their parents participated in the study. Prenatal dietary habits were recorded, and families were regularly surveyed for 3-10 years to measure the development of autism spectrum disorders. A total of 270 cases of autism spectrum disorders were identified in the study population (114 autistic disorder; 56 Asperger syndrome; 100 atypical or unspecified autism; i.e., pervasive developmental disorder not otherwisespecified, PDD-NOS).
Mothers who took folic acid supplements in early pregnancy had a 40% reduced risk of having children with autistic disorder compared with mothers who did not take folic acid. The reduction in risk was observed in those who took folic acid during the time interval from 4 weeks before to 8 weeks after the start of pregnancy. Autistic disorder is the most severe form of autism spectrum disorders in children. No reduction in risk was observed for PDD-NOS. For Asperger syndrome, the number of children was too low to obtain sufficient statistical power in the analyses.
The use of folic acid in early pregnancy increased substantially from 2002 to 2008 among women who participated in MoBa. In 2002, 43% of mothers took folic acid supplements; by 2008, 85% of mothers did. However, many women began taking folic acid later than recommended, and only half started before the beginning of pregnancy.
The timing of a mother's intake of folate appears to be a critical factor. Her child's risk of autism was reduced only when the supplements were taken between 4 weeks before to 8 weeks after the start of pregnancy.
"We examined the rate of autism spectrum disorders in children born to mothers who did or did not take folic acid during pregnancy. There was a dramatic reduction in the risk of autistic disorder in children born to mothers who took folic acid supplements," says Pål Surén, first author and epidemiologist at the Norwegian Institute of PublicHealth (NIPH).
The researchers also analyzed whether the risk of autistic disorder was influenced by the use of other dietary supplements. They did not find any association between the mother's use of fish oil supplements (cod liver oil and omega-3 fatty acids) in early pregnancy and the risk of autistic disorder, and no association for the mother's use of other vitamins and minerals.
In recent years, researchers have started to investigate whether folic acid has other beneficial effects on the development of the fetus' brain and spinal cord. A study of language development from MoBa, published in 2011, showed that children whose mothers took folic acid supplements in early pregnancy had only half the risk of severe language delay at age three years compared with other children. A separate 2011 study from the University of California, Davis, demonstrated a lower risk of autism spectrum disorders in children of mothers who had used prenatal vitamin supplements during pregnancy. Prenatal vitamin supplements contain folic acid in combination with other vitamins and minerals.
Joint senior author Ezra Susser, professor of Epidemiology and professor of Psychiatry at the College of Physicians and Surgeons, stated, "Our findings extend earlier work on the significance of folate in brain development and raise the possibility of an important and inexpensive public health intervention for reducing the burden of autism spectrum disorders."
  
The Centers for Disease Control and Prevention estimate that about 1 in 88 children in the U.S. have been identified with an Autism Spectrum Disorder (ASD). ASDs are amongst the most heritable of mental disorders, but little is known about how the disorder develops. Consequently, methods for diagnosis, prevention, and treatment are limited.
  
"This elegant work illustrates the power of the ABC cohort for not only chipping away at the riddle of what causes autism, but for developing new methods for early recognition, prevention and treatment," says W. Ian Lipkin, John Snow Professor of Epidemiology and principal investigator of the ABC cohort.
Folic acid (Vitamin B9) is required for DNA synthesis and repair in the human body, and its naturally occurring form—folate—is found in leafy vegetables, peas, lentils, beans, eggs, yeast, and liver. Taking folic acidsupplements during early pregnancy is known to protect against spina bifida and other neural tube defects in children. In the United States, Canada, and Chile, folic acid is added to flour, so as to automatically provide these supplements to consumers. Norway does not enrich its flour, and since 1998, the Norwegian Directorate of Health has recommended that all women planning to become pregnant take a daily supplement of folic acid from one month before the start of pregnancy through the first trimester.
Despite this policy, studies from North America and Europe have shown that many pregnant women have a lower dietary intake of folate than what is necessary to prevent neural tube defects.
About the study
The ABC Study is a collaboration between the Norwegian Institute of Public Health and Columbia University in New York funded by the National Institute of Neurological Disorders and Stroke of the U.S. National Institutes of Health.
The article was published in JAMA on February 13th, 2013. The authors are: Pål Surén, Christine Roth, Michaeline Bresnahan, Margaretha Haugen, Mady Hornig, Deborah Hirtz, Kari Kveim Lie, W. Ian Lipkin, Per Magnus, Ted Reichborn-Kjennerud, Synnve Schjølberg, George Davey Smith, Anne-Siri Øyen, Ezra Susser, and Camilla Stoltenberg.