Our Students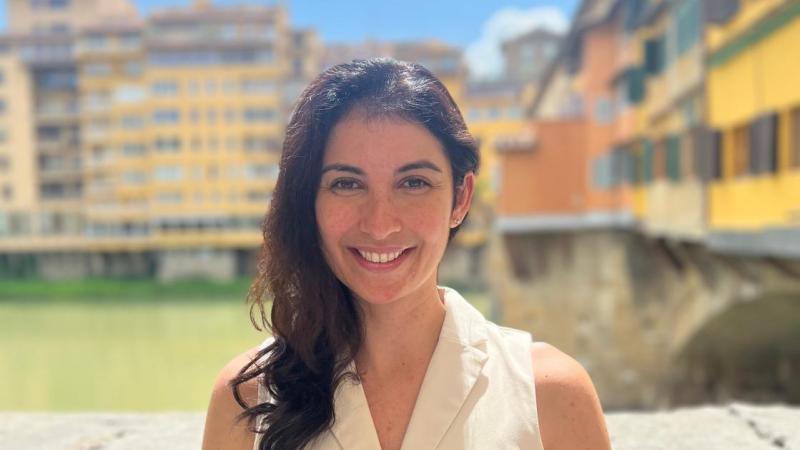 Alyssa Basmajian
I first became interested in the social and political tensions surrounding reproductive health as an advanced combined bachelors and master's student in anthropology at CUNY Hunter College. I remember first learning about birth doulas in an "Anthropology and the Politics of Reproduction" course, and found myself wanting to learn more about community health initiatives and how the care they provide can bridge gaps in healthcare needs to achieve health equity.
It was during this time that I knew that I wanted to apply to doctoral programs to gain advanced training in anthropology as well as public health. I was intrigued by health questions and felt that the best way to answer them was through the use of anthropological theory and ethnographic research methods. The Sociomedical Sciences (SMS) doctoral program was the ideal combination of these two skill-sets I intended to cultivate by combining advanced training in a social science or humanity and public health.
As an SMS PhD student, I have received invaluable mentorship and guidance from leading medical anthropologists, especially that of my advisor, Dr. Lesley Sharp. My doctoral education has included training in grant proposal writing, research design and strategy, theory development, oral presentation skills, manuscript preparation, and more. In fact, the guidance I have received prepared me to secure funding from the National Science Foundation Graduate Research Fellowship (NSF-GRF) in Medical Anthropology and the National Science Foundation Doctoral Dissertation Research Improvement Grant (NSF-DDRIG) in Cultural Anthropology.
With the generous support I received from the NSF-DDRIG, I was able to conduct ethnographic fieldwork in Ohio from November 2021 to February 2023 on the politics of abortion care. I completed nearly 50 semi-structured interviews with healthcare workers, abortion support organizers, doulas, and policy experts. By choosing to conduct my fieldwork in Ohio, I was able to interview and speak informally with individuals affected by the fluctuation and uncertainty of abortion access as new legislation was introduced.
My doctoral training prepared me to tackle such a challenging research topic at a time when the landscape for abortion access has continued to shift since the Dobbs v. Jackson Women's Health (2022) Supreme Court decision was released. As a medical anthropologist, I was taught to adapt to the changing environment by listening to my interlocutors and to alter my research questions as needed. Because of my time in the SMS program, I feel prepared to tackle research on complex social and political questions related to health and healthcare access.
Finally, another goal of mine is to produce publicly engaged research in tandem with my academic scholarship. With encouragement from my mentors and training from the Population Reference Bureau as a U.S. Policy Communication Fellow, I created a policy brief based on my research titled, "Doulas offer compassionate abortion care and counter stigma," for which I was awarded the Society for Medical Anthropology Anthropological Responses to Health Emergencies Policy Brief Award. I have also been honored to receive the Society for Medical Anthropology Research on U.S. Health & Healthcare Graduate Student Paper Prize for a paper I wrote based on my dissertation research findings.
SMS faculty foster an environment where both academic achievement and critically engaged research are valued. With that said, I have dedicated myself to researching health-related issues that have impacts that not only surpass academia, but have potential longstanding effects on care practices.
Read profiles of our current PhD students, as well as alumni.