HPM Healthcare Delivery and Management Case Challenge
Congratulations to all the teams that competed in the 2022 HPM Case Challenge!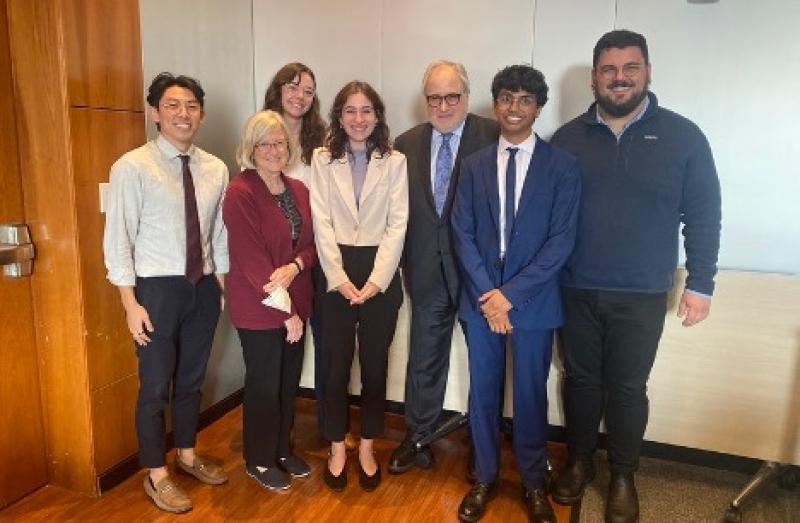 First Place: Soliel
Bella Eisenhart 
William Pan 
Nishi Rahman 
Carolyn Fish 
Second Place: AACJK Health
Janelle Panganiban  
Ayushi Bommireddipalli 
Amina Troupe 
Christianna Pepingco 
Kruti Kadiwala
Third Place: The Answer 
Brian Oh 
Zuhaib Hussaini 
Sachin Sengupta 
Earnest Wang 
Stacey Jung
Most Innovative Solution: ADN Innovators 
Duong Nguyen 
Phuong Anh Dinh 
Ngan La
Best Individual Presenter
Best Individual Q & A
---
The HPM Healthcare Delivery and Management Case Challenge creates opportunities for students to apply classroom learning to a real-world healthcare case and executive management presentation. Teams of 3-5 students from various professional schools at Columbia—Public Health, Business, Medicine and Public Affairs—prepare a comprehensive analysis and consulting presentation for a healthcare case. Teams present their analysis and recommendations to an expert panel of faculty and industry professionals who act as judges. Winning teams from preliminary rounds advance to the championship round, and winners of the competition receive prizes. 
Teams 
While teams can include members from the same school, we encourage teams to draw on members and resources from other schools as the case will require management, policy, and clinical/outcomes analyses. Further, the analysis should not be constrained by the information articulated in the case. We expect teams to think outside the box in terms of issues and impacts of case solutions on the client organization. 
Registration
Register now for the 2023 HPM Case Challenge. Contact Professor Paul Thurman with questions about the competition.