Who We Are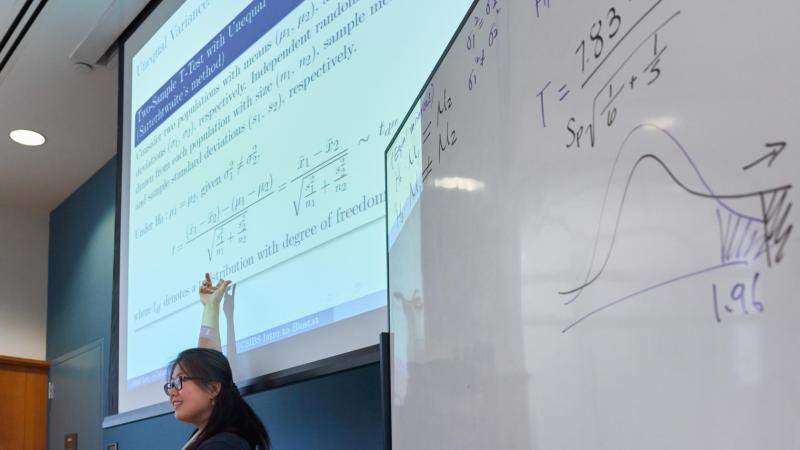 The Department of Biostatistics ensures that public health findings are supported by reliable evidence. By adding a dose of realism and skepticism to the search for the truth, biostatistics enables decisions in the face of uncertainty. The three pillars of biostatistics—methodological research, collaboration, and teaching—are all integrated into the programs. Faculty focus on developing new theories and mathematical applications that tease out the signal from the noise, collaborate with scientists from a wide range of disciplines, and take pride in their work in the classroom.
Mission
The department's mission is to improve disease prevention, diagnosis, treatment, and the public's health by developing new theoretical results and applied statistical methods, collaborating with scientists to design informative experiments and analyze their statistical data to obtain valid findings, and educating the next generation of biostatisticians through innovative curriculum, hands-on experience, and exposure to the latest in research findings and methods.
History
Founded in 1940 as the Division of Biostatistics—one of the first of its kind in the nation—the Mailman School's Department of Biostatistics was established to meet the growing need for biostatistical expertise in the fields of public health, medicine, and the population sciences. Today, the department continues its mission by collaborating with partners at Columbia University Irving Medical Center, as well as outside agencies and institutions around the world.