Center Laboratory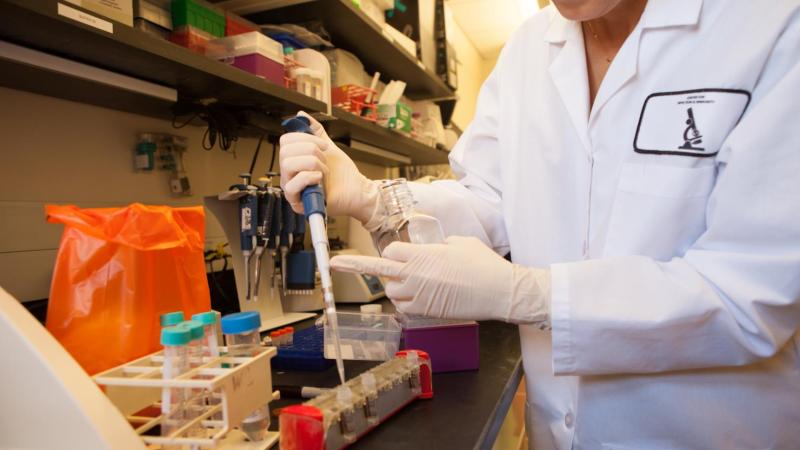 Since the Center's inception in 1998, our scientific research has been supported by the Center's Molecular Epidemiology Laboratory, directed by Brandon Pearson, PhD.
The Center lab is responsible for overseeing biomarker measurements and biological specimens including:
collecting, processing and storing samples for our studies
ensuring quality control for all laboratory procedures and sample storage
analyzing samples for PAH-DNA adducts, genotypes, and epigenetic markers
maintaining an inventory of samples and managing the laboratory database
Samples include blood, cord blood, urine, and placental tissue.
We have stored hundreds of thousands of samples through the years. Our repository is unique and important and yields an extensive body of data on children's health and development over their lifetimes. While we also send samples out to other laboratories in the U.S. for analysis, we are responsible for the long-term storage and analysis of many of them in our own laboratory.