Tai-Tsang Chen, PhD
Adjunct Assistant Professor, Biostatistics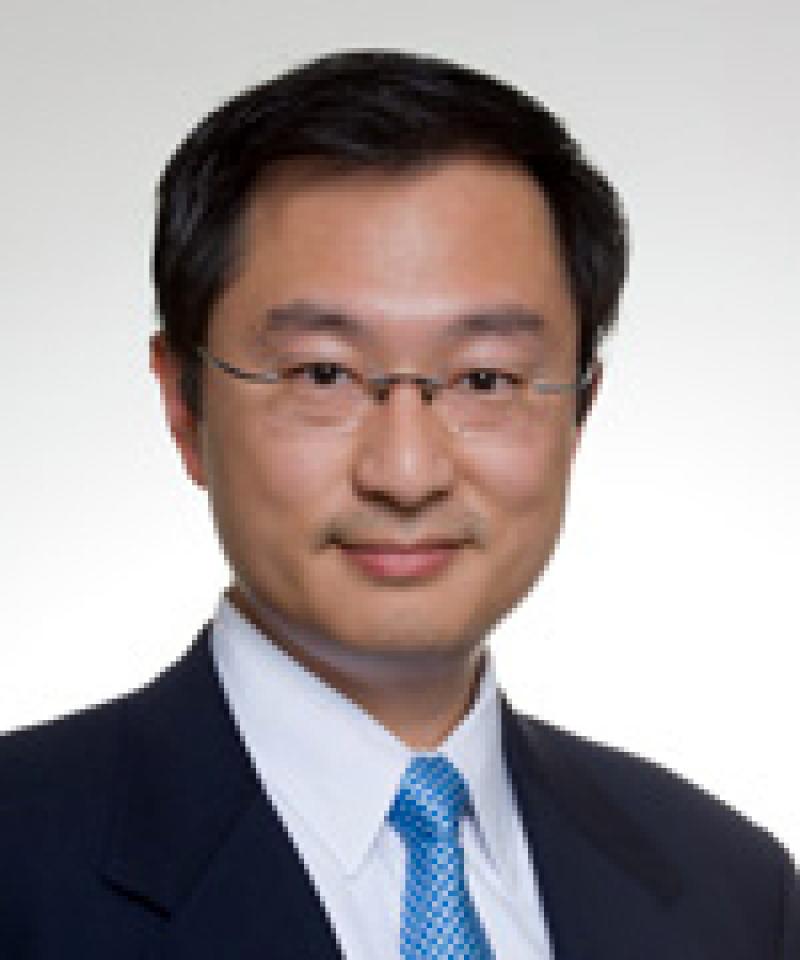 Overview
Dr. Tai-Tsang Chen is a clinical trial researcher who specializes in biostatistics. Currently he is holding a position of Vice President, the Head of Biostatistics, Clinical Pharmacology and Pharmacometrics at Bristol-Myers Squibb Company. Previously, he was Executive Director, the Head of Global Biometric Sciences in Medical and Market Access. Dr. Chen's current research interests include innovative clinical trial designs and analysis in immuno-science, NASH, immuno-oncology, longitudinal data analysis, causal inference, statistical methodology in observational studies, patient-outcome research and economic modeling. Dr. Chen has contributed to the global approvals of cancer treatments in various disease indications. He has been an invited speaker to various clinical research forums, including Friends-Brookings Conference on Clinical Cancer Research, Cancer Immunotherapy Consortium, American Association of Cancer Research, Korean Association of Clinical Oncology and American College of Clinical Pharmacology, and FDA-AACR IO Development Workshop. Dr. Chen served as the President of the American Statistical Association (ASA) Connecticut Chapter in 2009. Prior to working in the pharmaceutical industry, Dr. Chen was trained as a clinical psychologist and had worked in a psychiatric institute in Taiwan. Currently, he is also co-chairing a workforce in collaboration with the FDA in an attempt to streamline the statistical endpoints, design and analysis in immuno-oncology. In addition, he is serving as an Adjunct Assistant Professor in Biostatistics at Columbia University, and an alumni board member in the Mailman School of Public Health at Columbia University.
Academic Appointments
Adjunct Assistant Professor, Biostatistics
Credentials & Experience
Education & Training
BA, 1992 Fu-Jen Catholic University
MA, 1997 State University of New York at Buffalo
MS, 1999 Columbia University
PhD, 2006 Columbia University
MPhil, 204 Columbia University
Committees, Societies, Councils
Editorial Boards
Journal of Immunotherapy for Cancer
Honors & Awards
James B. D. Palmer Award for Excellence in Drug Development
Research
Selected Publications
Tai-Tsang Chen. (2018). Designing late-stage randomized clinical trials with cancer immunotherapy: can we make it simpler? Cancer Immunology Research, 6(3): 250-254.
Stefan Suciu, Alexander M. M. Eggermont, Paul Lorigan, John M. Kirkwood, Svetomir N. Markovic, Claus Garbe, David Cameron, Srividya Kotapati, Tai-Tsang Chen, Keith Wheatley, Natalie Ives, Gaetan de Schaetzen, Achmad Efendi, Marc Buyse. (2018). Relapse-Free Survival as a Surrogate for Overall Survival in the Evaluation of Stage II-III Melanoma Adjuvant Therapy. Journal of the National Cancer Institute, 110(1): djx133.
Edward Korn, Megan Othus, Tai-Tsang Chen and Boris Freidlin. (2017). Assessing treatment efficacy in the subset of responders in a randomized clinical trial. Annals of Oncology, 28(7): 1640-1647.
Tai-Tsang Chen. (2016). Predicting analysis times in randomized clinical trials with cancer immunotherapy. BMC Medical Research Methodology, 16:12.
Rosemarie Mick and Tai-Tsang Chen. (2015). Statistical Challenges in the Design of Late-Stage Cancer Immunotherapy Studies. Cancer Immunology Research, 3(12): 1292-1298.
Tai-Tsang Chen. (2015). Milestone Survival: A Potential Intermediate Endpoint for Immune Checkpoint Inhibitors. Journal of the National Cancer Institute, 107(9): djv156.
Dirk Schadendorf, F. Stephen Hodi, Caroline Robert, Jeffrey S. Weber, Kim Margolin, Omid Hamid, Debra Patt, Tai-Tsang Chen, David M. Berman, and Jedd D. Wolchok. (2015). Pooled Analysis of Long-Term Survival Data From Phase II and Phase III Trials of Ipilimumab in Unresectable or Metastatic Melanoma. Journal of Clinical Oncology, 33(17): 1889-1894.
Tai-Tsang Chen. (2013). Statistical Issues and Challenges in Immuno-Oncology. Journal for Immunotherapy of Cancer, 1:18.
Yan Feng, Amit Roy, Eric Masson, Tai-Tsang Chen, Rachel Humphrey & Jeffrey S. Weber. (2013). Exposure-response relationships of the efficacy and safety of ipilimumab in patients with advanced melanoma. Clinical Cancer Research, 19, 3977-3986.
Caroline Robert, Luc Thomas, Igor Bondarenko, Steven O'Day Jeffrey Weber, Claus Garbe, Celeste Lebbe, Jean-Francois Baurain, Alessandro Testori, Jean-Jaques Grob, Neville Davidson, Jon Richards, Michele Maio, Axel Hauschild, Wilson Miller, Pere Gascon, Michal Lotem, Kaan Harmankaya, Ramy Ibrahim, Stephen Francis, Tai-Tsang Chen, Rachel Humphrey, Axel Hoos, Jedd Wolchok. (2011). Phase III study of ipilimumab plus dacarbazine as first line treatment in patients with unresectable stage III or IV melanoma. New England Journal of Medicine, 364: 2517-2526.