Steven Stellman, PhD
Professor of Clinical of Epidemiology
Adjunct Professor of Health Policy and Management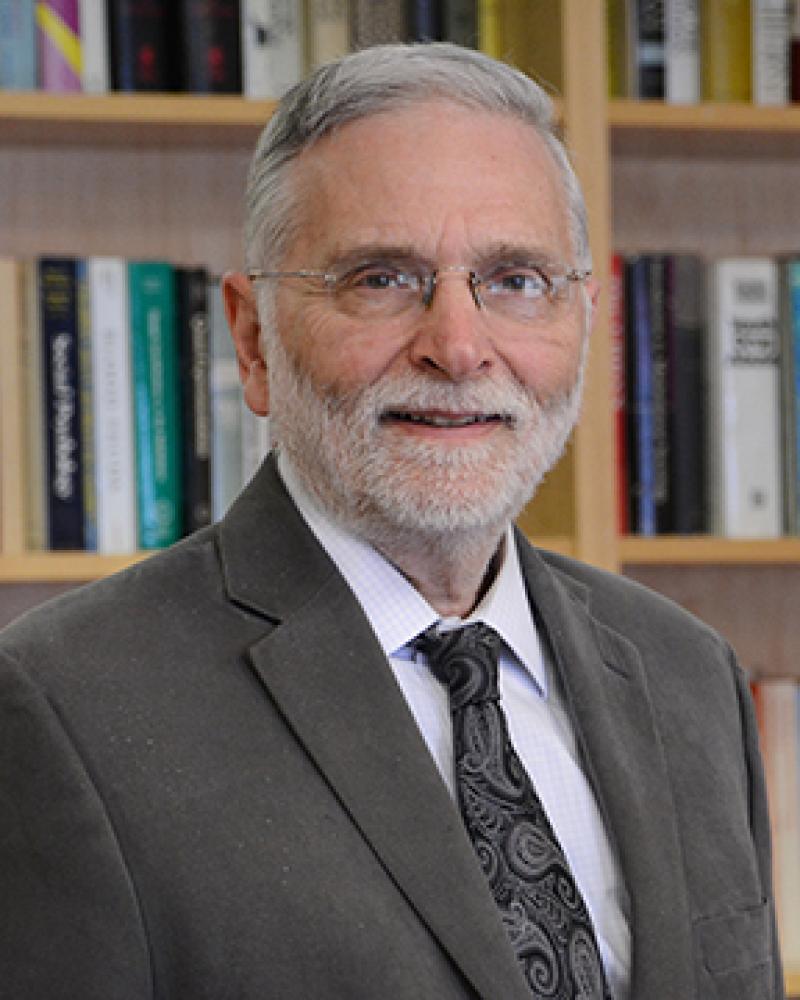 Overview
Steven Stellman's research interests include health of World Trade Center disaster survivors, Vietnam veterans, tobacco-related cancers, environmental factors in breast cancer, and use of geographic information systems for exposure assessment. He is a member of the doctoral Steering Committee and chair of the doctoral Foundation Essay committee. He formerly chaired the Curriculum Committee. He currently teaches a course on the epidemiology of chronic diseases, and has taught the epidemiology core course for the Executive MPH in Health Policy and Management since 2000.
Academic Appointments
Professor of Clinical of Epidemiology
Adjunct Professor of Health Policy and Management
Credentials & Experience
Education & Training
BSc, 1966 Ohio State University
PhD, 1971 New York University
MPH, 1992 Columbia University
Committees, Societies, Councils
Member, American Chemical Society
Editorial Boards
Associate Editor, Women & HealthAssociate Editor, Preventive MedicineEditorial Board, BMC Cancer
Honors & Awards
Distinguished Service Medal, The American Legion, 2003NIH Fogarty Senior International Fellow, 1992
Research
Selected Publications
Stellman JM, Stellman SD, Spiro A, III., et al. The impact of military service in Vietnam on coping and health behaviors of aging veterans during the COVID-19 pandemic. Front Public Health 2021;9.Berger KI, Wohlleber M, Goldring RM, et al. Respiratory impedance measured using impulse oscillometry in a healthy urban population. ERJ Open Research 2021;7(1):00560-2020.Stellman SD, Stellman JM. Pyrethroid Insecticides-Time for a Closer Look. [Invited commentary]. JAMA Intern Med 2020;180(3):374-5.Stellman JM, Stellman SD. Agent Orange During the Vietnam War: The Lingering Issue of Its Civilian and Military Health Impact. American journal of public health. 2018;108(6):726-8.Niehoff NM, Gammon MD, Parada H Jr., Stellman SD, et al. Self-reported residential pesticide use and survival after breast cancer. Int J Hyg Environ Health 2019; 222(8):1077-83.Alper HE, Yu S, Stellman SD, et al. Injury, intense dust exposure, and chronic disease among survivors of the World Trade Center terrorist attacks of September 11, 2001. Inj Epidemiol. 2017;4(1):17.Caramanica K, Brackbill RM, Stellman SD, Farfel MR. Posttraumatic stress disorder after Hurricane Sandy among World Trade Center Health Registry enrollees. Int J Emerg Mental Health 2015;17(1):356-362.Stellman SD, Thomas PA, Osahan S, Brackbill RM, Farfel MR. Respiratory Health of 985 Children Exposed to the World Trade Center disaster: Report on World Trade Center Health Registry Wave 2 follow-up, 2007-2008. J Asthma 2013; 50(4):354-363.Li J, Cone JE, Kahn AR, Brackbill RM, Farfel MR, Greene CM, Hadler JL, Stayner LT, Stellman SD. Association Between World Trade Center Exposure and Excess Cancer Risk, 2003-2008. JAMA 2012; 308(23): 2479-2488.Stellman JM, Stellman SD, Christian R, Weber T, Tomasallo T: The extent and patterns of usage of Agent Orange and other herbicides in Vietnam Nature 422 681-687 2003
Urban Health Activities
http://www.nyc.gov/html/doh/wtc/html/registry/registry.shtml'>World Trade Center Health Registry - NYC Department of Health and Menatl Hygiene: Dr. Stellman is a past Research Director of The World Trade Center Health Registry, a cohort study of over 71,000 community residents, Lower Manhattan area workers, rescue and recovery workers, and other individuals directly exposed to the collapse and aftermath of the Sept. 11, 2001, attacks. The cohort was first surveyed in 2003-04. Re-surveys in 2007, and 2011, and 2015 have provided health updates while linkage to the National Death Index and state cancer registries are used to determine mortality and cancer incidence. The Registry has been the source of numerous publications and much of the Registry data are open to the public on-line.