A Kayum Ahmed
Assistant Professor of Population and Family Health at CUMC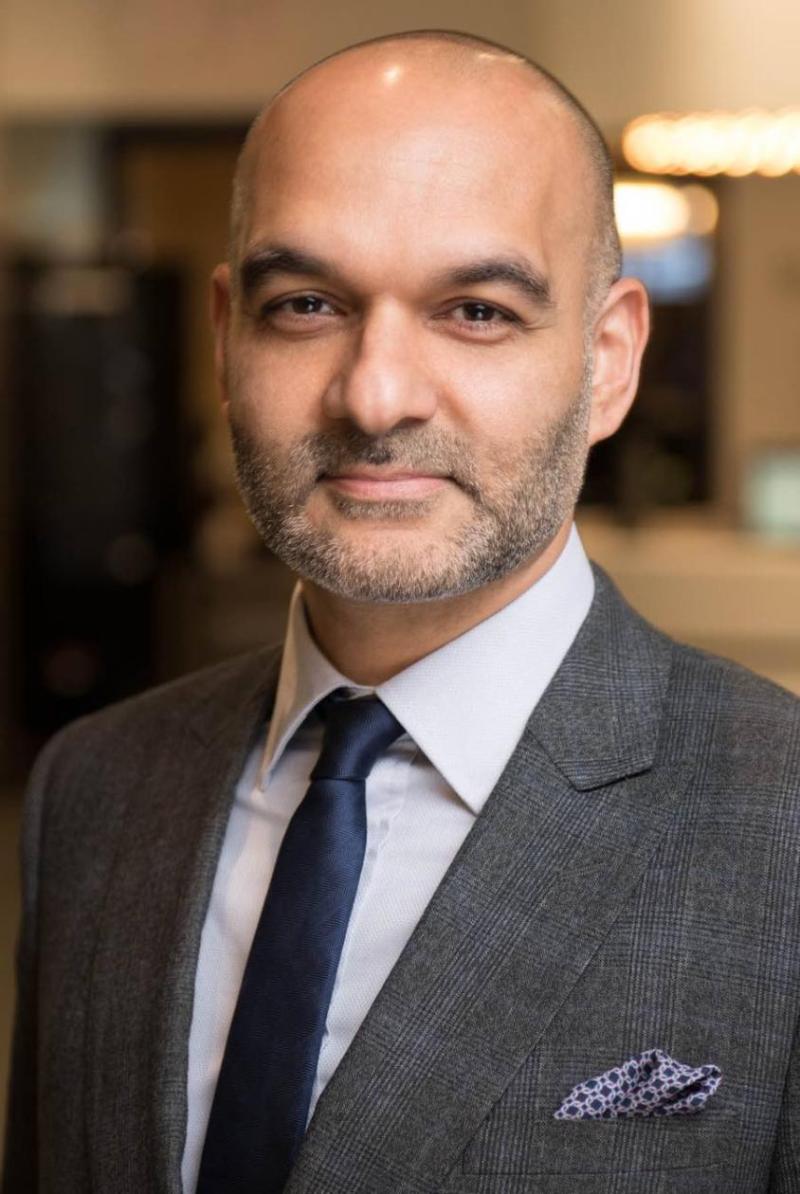 Overview
Dr. A. Kayum Ahmed, PhD, is a South African activist-scholar who teaches health and human rights advocacy as an Assistant Professor at Columbia University's school of public health. In addition to his faculty appointment, he leads the Health and Human Rights Certificate and is affiliated with the Global Health Justice and Governance (GHJG) program.

Dr. Ahmed also serves as Special Advisor on the right to health at Human Rights Watch, supporting the development of a global health strategy for the largest US based human rights organization. Previously, he worked on ensuring equitable global access to Covid-19 vaccines as Division Director at the Open Society Foundations (OSF) Public Health Program, while teaching classes on socio-economic rights and decoloniality at Columbia Law School.

Prior to OSF, Dr. Ahmed served as Chief Executive Officer of the South African Human Rights Commission from 2010 to 2015. During this period, he led a team of 178 colleagues to monitor, protect and promote human rights in South Africa, and oversaw the management of nearly 45,000 human rights cases. These cases included access to socio-economic rights such as water, health and education, as well as cases pertaining to discrimination based on race, sexual orientation and disability among others.

Dr. Ahmed holds a Ph.D. in education from Columbia University as well as various law degrees from the universities of Oxford (MS.t), Cape Town (LL.B.), and Leiden (LL.M.). In addition, he has degrees in anthropology (M.A.) and theology (B.A. Hons). His interdisciplinary research interests include human rights, vaccine justice, Indigenous knowledge systems, epistemic disobedience, and decolonizing the global health architecture.
Academic Appointments
Assistant Professor of Population and Family Health at CUMC
Administrative Titles
Lead, Health & Human Rights Certificate
Credentials & Experience
Education & Training
BA (Hons), 1999 University of Cape Town
LLB, 2001 University of Cape Town
MA, 2004 University of Western Cape
LLM, 2004 Leiden University
MSt, 2016 Oxford University
PhD, 2019 Columbia University
Editorial Boards
Health & Human Rights Journal
Research
Research Interests
Decoloniality
Human Rights
Indigenous Rights
Radical social movements
Settler-colonialism
Selected Publications
A. Kayum Ahmed, Joe Baker, & Hadrien Coumans, Toward Wëlamàlsëwakàn [Good Health]: Reimagining the Right to Health through Lenape Epistemologies, HEALTH & HUMAN RIGHTS JOURNAL (June 2023)
A. Kayum Ahmed, A Proper 'Pandemic Treaty' Would Value Universal Access Over Profit, OPENDEMOCRACY (2023)
A. Kayum Ahmed, Who's on Stage at World Health Summit Shows Who's in Charge, DEVEX (2022)
A. Kayum Ahmed, Human Rights Education in OXFORD ENCYCLOPEDIA OF CURRICULUM STUDIES, Oxford University Press (2021)
A. Kayum Ahmed, Johnson & Johnson, Vaccine Apartheid, and Human Rights, HEALTH & HUMAN RIGHTS JOURNAL (2021)
A. Kayum Ahmed, #RhodesMustFall: How a Decolonial Student Movement in the Global South Inspired Epistemic Disobedience at the University of Oxford AFRICAN STUDIES REVIEW (2020)
A. Kayum Ahmed, J. Paul Martin, & Sameera Uddin, Conceptualizing Human Rights Education: Ideology, Agency and Universality HUMAN RIGHTS QUARTERLY (2020)
A. Kayum Ahmed, Toward a Theory of Fallism [and the fall of the white-liberal-university] in A BETTER FUTURE: THE ROLE OF HIGHER EDUCATION FOR DISPLACED AND MARGINALIZED PEOPLE, Cambridge University Press: Cambridge (2020)
A. Kayum Ahmed, Can Vaccines be Allocated on Antiracist Terms? PROJECT SYNDICATE (2020)
A. Kayum Ahmed, Decolonizing the Vaccine, AFRICA IS A COUNTRY (2020)(2020)