Julie Herbstman, MSc, PhD
Professor of Environmental Health Sciences
On the web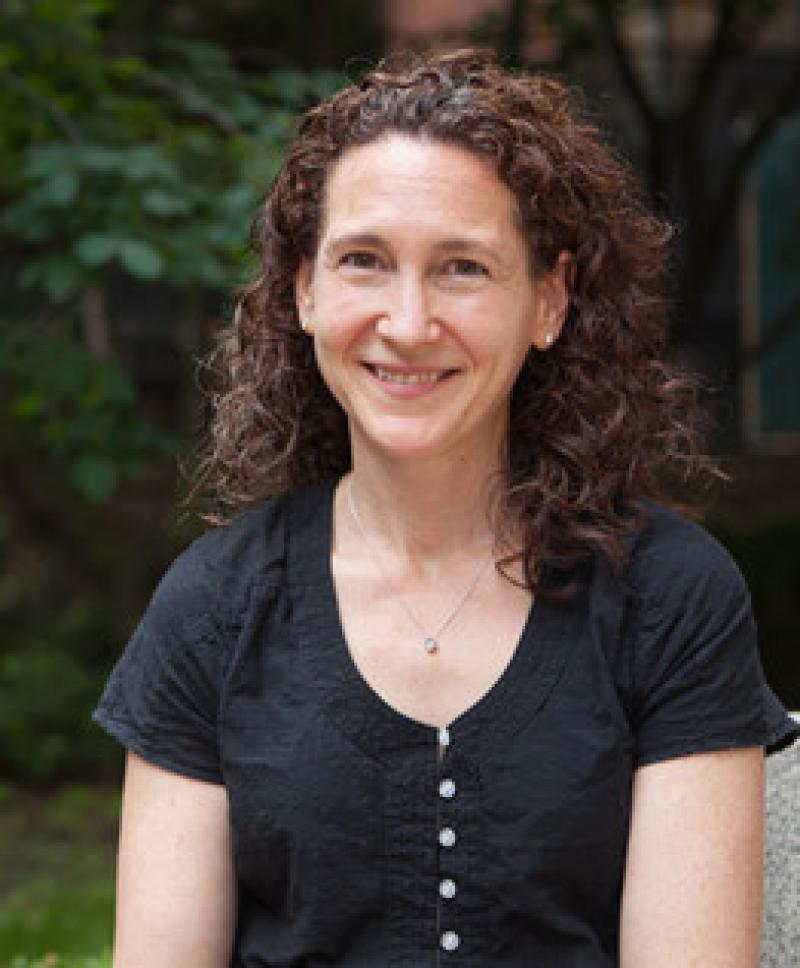 Overview
Trained as an epidemiologist, Julie Herbstman's research focuses on the impact of prenatal exposures to environmental pollutants, including polybrominated diphenyl ethers (PBDEs) and polycyclic aromatic hydrocarbons (PAHs) on child growth and development. She has also been involved in research exploring the long-term environmental health impact of exposure to pollutants from the collapse of the World Trade Center on 9/11. She is the director of the Columbia Center for Children's Environmental Health, where she oversees longitudinal birth cohort studies in New York City. Her work also involves the integration of epigenetic biomarkers to explore the mechanistic pathway between prenatal exposures and disease risk.
Office Location: 722 West 168th Street, ARB 1217
Academic Appointments
Professor of Environmental Health Sciences
Administrative Titles
Director of the Columbia Center for Children's Environmental Health
Director and Career Development Program Director of the Columbia Center for Environmental Health and Justice in Northern Manhattan
Director of Molecular Epidemiology Certificate Program
Credentials & Experience
Education & Training
BA, 1998 Tufts University
MSc, 2002 Johns Hopkins University
PhD, 2006 Johns Hopkins University
Research
Research Interests
Aging
Child and Adolescent Health
Environmental Health
Genetics
Maternal and Reproductive Health
Urban Health
Selected Publications
Evaluating predictive relationships between wristbands and urine for assessment of personal PAH exposure. Dixon HM, Bramer LM, Scott RP, Calero L, Holmes D, Gibson EA, Cavalier HM, Rohlman D, Miller RL, Calafat AM, Kincl L, Waters KM, Herbstman JB, Anderson KA. Environ Int. 2022 May;163:107226.
Association Studies of Environmental Exposures, DNA Methylation and Childrens Cognitive, Behavioral, and Mental Health Problems. Guo J, Riley KW, Durham T, Margolis AE, Wang S, Perera F, Herbstman JB. Front Genet. 2022 Mar 31;13:871820.
Neighborhood quality and positive health indicators among urban adolescents. Oo HN, Spratlen M, Blackwell CK, Durham T, Guo J, Hoepner L, Diaz D, Badia G, Wang S, Herbstman JB. Int Public Health J 2022;14(3).
Prenatal PM2.5 Exposure in Relation to Maternal and Newborn Telomere Length at Delivery. Durham T, Guo J, Cowell W, Riley KW, Wang S, Tang D, Perera F, Herbstman JB. Toxics Toxics 2022 Jan 3;10(1):13.
A methodological pipeline to generate an epigenetic marker of prenatal exposure to air pollution indicators. Wang Y, Perera F, Guo J, Riley KW, Durham T, Ross Z, Ananth CV, Baccarelli A, Wang S, Herbstman JB. Epigenetics. 2021 Jan 19:1-9.
Spratlen MJ, Perera FP, Lederman SA, Rauh VA, Robinson M, Kannan K, Trasande L, Herbstman J. The association between prenatal exposure to perfluoroalkyl substances and childhood neurodevelopment. Environ Pollut. 2020 Aug;263(Pt B):114444.
Cowell WJ, Margolis A, Rauh VA, Sjödin A, Jones R, Wang Y, Garcia W, Perera F, Wang S, Herbstman JB. Associations between prenatal and childhood PBDE exposure and early adolescent visual, verbal and working memory. Environ Int. 2018 Sep;118:9-16.