The Tow Foundation
Catalyzing a New Conversation on Incarceration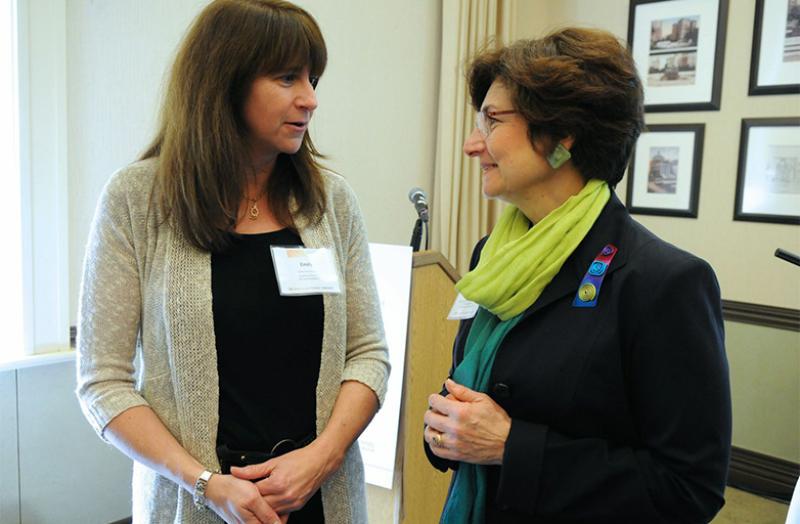 Incarceration in the United States has reached epidemic proportions: with approximately 5% of the world's population but over 25 percent of the world's prisoners. In 2010, 2.7 million children had an incarcerated parent.
Although it's often not viewed as such, incarceration is a public health issue. There are stark physical and mental strains associated with it, and even the factors that lead to imprisonment—substance abuse, mental illness, poverty—are often health-driven. Like a communicable disease, incarceration spreads most rapidly by proximity to prior cases. The public health field, which specializes in developing approaches and analytics to end and prevent illness, is well suited to tackle the issues driving current incarceration practice. But how can the Mailman School change the perception of incarceration to be viewed through a public health lens?
In June 2014, with a generous contribution from the Tow Foundation, the Mailman School took a major step by assembling leaders from more than 50 institutions of public health for a two-day conference titled "A Public Health Approach to Incarceration: Opportunities for Action." The event prompted a new conversation about incarceration, with participants agreeing to work collectively to introduce incarceration in their curricula and research, to raise awareness and concern, and to inspire and support their fellow scholars.
Since then, the Mailman School has continued to build on this momentum. The School has established the Nationwide Initiatives site, an access point of information that currently houses incarceration-related curricula abstracts from various public health schools. Plans are also in place to implement surveys to participating institutions to help track their progress.
In coordination with Columbia's School of Social Work, the Mailman School has also launched a pre- and post-doctoral fellowship with funding from the National Institute on Drug Abuse for students who are interested in addressing substance abuse and HIV prevention, care, and treatment issues in the criminal justice system. And the School is convening an external advisory committee to form a national vision and voice to collectively introduce incarceration into public health curricula and research, to raise awareness and concern, and to inspire and support fellow scholars. And in the fall of 2015, the School will host a session devoted to a public health perspective on mass incarceration at the American Public Health Association meeting, the largest and most visible convening of public health leaders.