Sid Lerner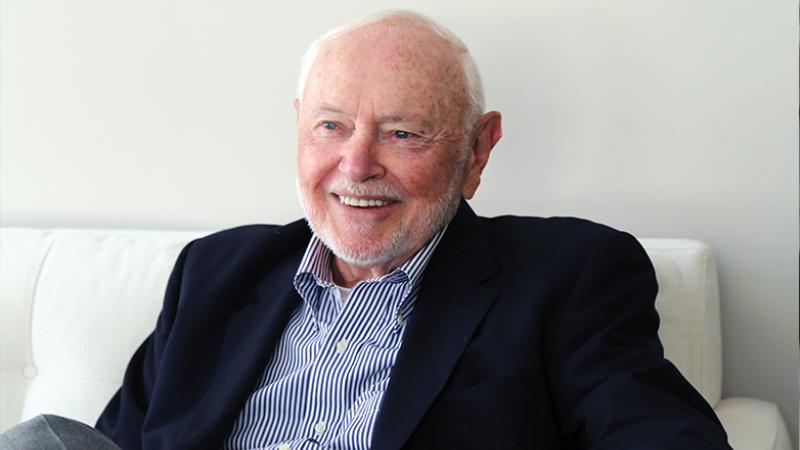 Serving the Mailman School for More than a Decade
Even within the storied realm of "Mad Men," Sid Lerner is an advertising industry legend. His decades-long career on Madison Avenue included crafting unforgettable campaigns for familiar household products, writing six works of non-fiction, and leading his own creative and consulting business, Sid Lerner Associates. While Sid's best-known campaign, "Please Don't Squeeze the Charmin," has become a permanent part of our language, his philanthropy and insightful understanding of persuasive language have benefited public health even more.
Unlike most donors, Sid Lerner was a public health brand. As the founder and inspiration behind Meatless Monday, Sid influenced recipes, diets, marketing, and population health all over the world. After learning that Americans eat 15 percent more meat than they need, Lerner developed Meatless Monday, a communications and marketing campaign that encourages people to abstain from eating meat one day of the week. Since its inception in 2003, Meatless Monday has had global reach, with 37 countries and thousands of communities, schools, and restaurants participating. The year after Sid created Meatless Monday, he joined the Mailman School's Board of Overseers, where he was one of the School's most devout champions. Under the enormous Monday umbrella, Sid and his team cleverly position messages that support more exercise, greater attention to sexual and reproductive health, nutritional information for young people, and even increased devotion to New York City tap water.
In 2014, Sid and his wife, Helaine Lerner funded the Lerner Center for Public Health Promotion at the Mailman School. The Center seeks to play a vital role in facilitating health, preventing disease, improving healthcare quality and outcomes, and promoting health equity in population health. To meet these aspirations, the Center focuses on social and behavioral factors associated with health, evaluates and analyzes public health promotion campaigns, and works to understand the science behind effective campaign models. As enthusiasts of excellent public health education, the Lerners have also underwritten a professorship, which will support leading academic talent to guide health promotion efforts within the Lerner Center and all over the School.
The Lerner Center for Public Health Promotion brings together students, scholars and practitioners from various schools, departments and disciplines across Columbia University and other academic centers around the region. Interdisciplinary academic collaboration is at the heart of the Center and Sid Lerner's keen vision and incredible support will ensure the Mailman School continues on its path of leadership and achievement in the field.