Lessons on Urban Health From a Rio Favela
Featured Gift: Medtronic Philanthropy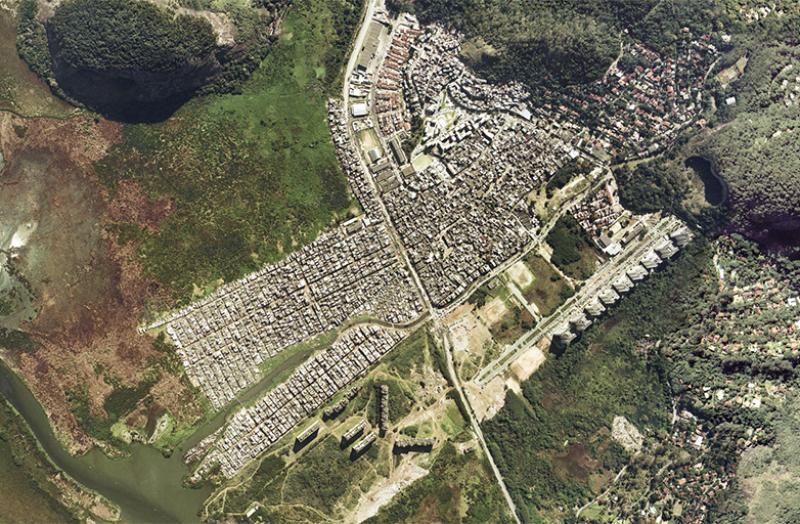 Understanding the Rio Das Pedras Community and Its Place in the Future
For the first time in human history most of the world's population lives in cities—a shift that has driven a dramatic increase in the number of individuals living in informal settlements at the heart of urban centers. These residents often face unique health challenges resulting from improvised construction methods, limited waste disposal and municipal services, overcrowding and vehicle traffic, and even routine flooding. This changing layout of the urban landscape creates a unique opportunity to develop, modify, and improve urban environments to promote health. 
With generous help from Medtronic Philanthropy and at the behest of the Mayor's Office in Rio de Janeiro, the Mailman School, in coordination with Columbia's schools of Architecture and Engineering, is working in the Rio das Pedras favela to examine how interventions in urban planning, engineering, building guidelines, health promotion, and other public or private investments could improve the health and well-being of community residents. Rio das Pedras is the third largest favela in Rio de Janeiro; and limited data exists to accurately describe its health risks and investment needs. 
The project has two main objectives:
To characterize the health needs of the Rio das Pedras favela through a systematic mapping of local conditions relevant to the production of population health. The mapping aims to identify mismatches between local resources and health indicators and identify potential cost-effective solutions that can be deployed to support community health.
To adapt and deploy a set of methods and tools to conduct standardized health assessments in informal communities. In addition to informing future data collection in these settings, the project will use quantitative data from 50-100 households and qualitative data from a subset of 15-30 households to address key questions on healthcare access, population mobility, water quality and the human microbiome. 
The overall project is anchored in the shared aspiration of architecture, urban design, engineering, and public health professionals to ensure that cities of the future enhance health—particularly for vulnerable populations like those living in informal communities. 
According to Rio Mayor Eduardo Paes, the project is seen as a model for creating "the conditions for health, well-being and more effective integration of favelas into a Rio de Janeiro of the future, promoting equity and opportunity for all." The Mailman School is thankful to Medtronic for its support in shaping what that future might look like.