Support Faculty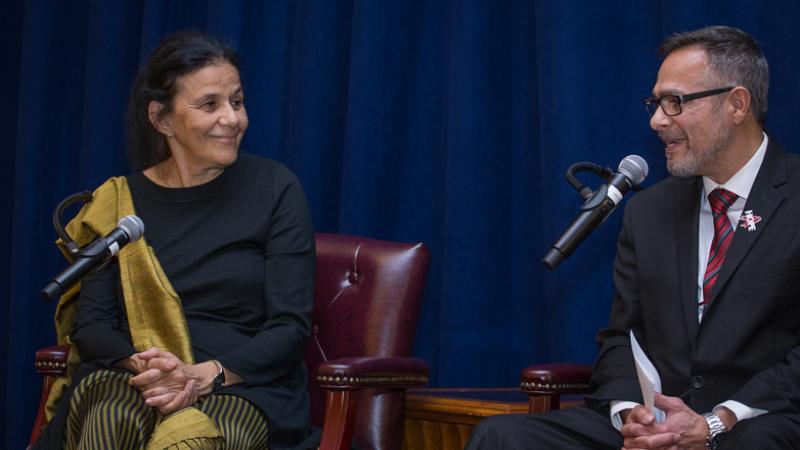 The Mailman School of Public Health faculty is comprised of world-class scholars, practitioners, and advocates whose extraordinary diversity of academic and professional training creates a unique environment that fosters innovation and collaboration. Mailman School faculty members bridge theory and practice through their research, teaching, and national and international fieldwork, leading to the improvement of the public health in greater New York, throughout the United States, and around the world.
Endowed professorships—the highest distinction a university can bestow upon deserving faculty members—enable the School to encourage and reward excellence in scholarship and teaching. Endowed positions bring great honor to recipients and supply their yearly salary as well as dedicated research funds that can be applied to new areas of inquiry. 
To attract, recognize, and retain exceptional faculty members, the Mailman School of Public Health is seeking to create an additional 14 endowed professorships and 16 endowed junior professorships, which will triple its leadership in key areas. Donors who value academic excellence and understand the critical role of endowed professorships in recruiting and retaining top talent may wish to consider establishing an endowed professorship in their own name(s) or in the name(s) of others they wish to honor. Once established, an endowed professorship exists in perpetuity, bringing distinction and honor to the donor(s), honoree(s), and their descendants in perpetuity.
Current Endowed Professorships
The many endowed professorships listed below are a testament to the Mailman School's community of generous friends.
Phyllis Mailman Professorship
2019  
Cynthia and Robert Citrone-Roslyn and Leslie Goldstein Professor of Biostatistics
2016: Kiros Berhane, PhD
Dr. Mathilde Krim-amfAR Chair in Global Health
2015: Wafaa El-Sadr, MD, MPH, MPA
Sidney and Helaine Lerner Professorship of Public Health Promotion
2015: Gina M. Wingood, ScD, MPH
CAPRISA Professorship of Global Health
2015: Salim Abdool Karim, PhD
Julius B. Richmond Professor of Health Policy and Aging
2015: John W. Rowe, MD
Robert N. Butler Professorship of Sociomedical Sciences
2013
Donald H. Gemson Assistant Professorship of Sociomedical Sciences
2012: Merlin Chowkwanyun, PhD, MPH
Leon Hess Professorship of the Department of Environmental Health Sciences
2010: Andrea Baccarelli, MD, PhD
Stephen Smith Professorship 
2008: Kathleen Sikkema, PhD
Ronald H. Lauterstein Professorship in Sociomedical Sciences
2007: David Rosner, PhD
John Snow Professorship in Epidemiology
2004: W. Ian Lipkin, MD
Allan Rosenfield Professorship in Forced Migration and Health
2001: Monette Zard
Anna Cheskis and Murray Charles Gelman Professorship in Epidemiology
1998: Charles Branas, PhD
Harriet and Robert H. Heilbrunn Professorship in Population and Family Health
1996: Terry McGovern, JD
DeLamar Professorship of Public Health
1945: Dean Linda P. Fried, MD, MPH
Learn More
For information on gift levels required to endow professorships for department chairs and faculty positions, please contact the Office of Development and Alumni Relations at msphgive@cumc.columbia.edu.